Design Portfolio.
This online portfolio contains projects that have been completed for some of our clients. Each client's work is represented with a visual board that captures their brand essence and shows some of the designs we've created. Select the icons to the left to navigate through our client pages.
Contact us to see more.

Avery's Nutrition & Allergy Wellness
In 2012, SZoom Design was hired to develop a brand identity for Registered BioEngergetics Practitioner and Holistic Nutritionist, Avery Gazel. Through exploration workshops we defined business objectives and created a visual direction that evolved into Avery's Nutrition & Allergy Wellness. We completed the brand identity and applied it to the design of business cards, brochures and website.




Black Dog Village Pub & Bistro
The Black Dog Village Pub & Bistro is filled with warmth and character and features simple goodness in food, drink and ambience. Since 2005 we have worked with the Black Dog to establish a visual identity that reflects the simplicity and style of this great Canadian establishment. We have had the pleasure of creating a variety of marketing pieces for the Black Dog including menu design, business cards, event posters, photography and website.
"Sharon Zehr is the consummate design professional possessed of the skills, talent and knowledge that, from the very beginning, have helped us to get our message across exactly as we have envisioned it. Sharon listens to our varied design and website requirements and always responds quickly and creatively helping to take the pressure off busy clients (like us!) who have come to rely on her totally to get the job done -- and done beautifully -- with style, and always on time.
We cannot recommend her highly enough." ~ Kathleen Sloan-McIntosh, Co-owner, Black Dog Village Pub & Bistro





Dr. Pip Animal Chiropractor
In 2012 Dr. Pip Penrose extended her clientelle to include woman's best friend and other furry favourites. She approached us to design a business card and website for this practice. We started by getting a clear understanding of her vision and designed a logo that reflects the friendly and energetic approach to her life and work. We created a series of logos that represent the various animals she works with. The final product is a playful brand that maintains the integrity and professionalism of Dr. Pip's practice.





Lorrie Ingram Nutritionist
When Lorrie Ingram approached us to create a new visual identity we began with a one-on-one workshop to explore her business objectives and goals. This collaborative work assisted Lorrie in defining the direction of her career and was the foundation to develop her brand essence.
"Working with Sharon is a business owner's dream! Sharon is very skilled in her field and has amazingly creative ideas. The brand identity that Sharon created for my business was better than I could have ever imagined. She portrayed the essence of my business along with my personality and captured it throughout all the designs. I would highly recommend Sharon for assisting any business owner to brand themselves and their business. Believe me, she understands what you need and delivers!" ~ Lorrie Ingram, Registered Nutritionist.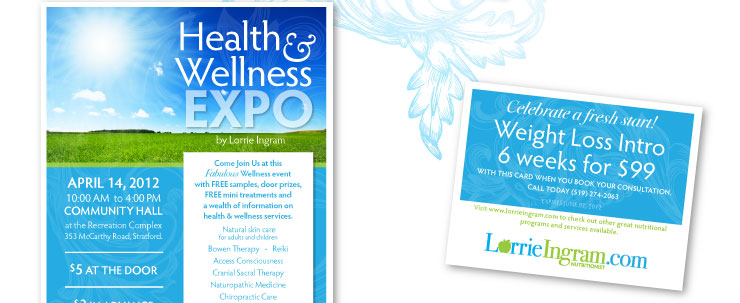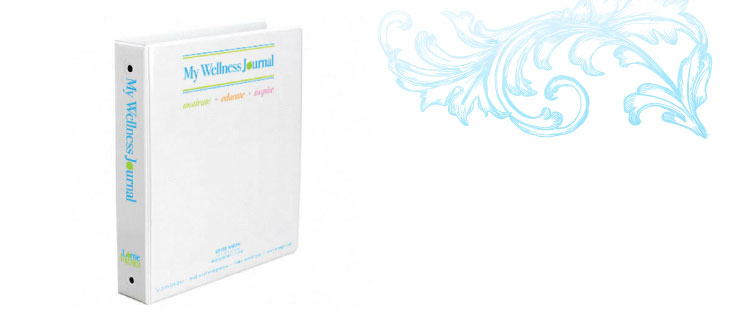 Stratford Chiropractic & Wellness Centre
In 2013 Stratford Chiropractic & Wellness Centre asked us to develop their brand identity and update their logo. We explored their current stationery and marketing materials and developed a logo system that provides variety and flexibility while maintaining a consistent brand vision.